Job Postings:
We currently have the following positions open:
Housekeeper – Sacred Heart Retreat Center
Sacred Heart Retreat Center in Gallup is looking for a part-time housekeeper. If interested, email [email protected] or call Deacon Copeland at 505-863-4406. Click here to view the list of requirements and responsibilities.

Click to view or download application form.
2020 Paid Internship
The Southwest Indian Foundation is looking for a male Catholic, at least 18 years of age, for a paid summer internship to help build the St. Kateri Shrine and Rosary Walk. Meals and housing will be provided! Interested applicants can contact Jeremy Boucher at [email protected]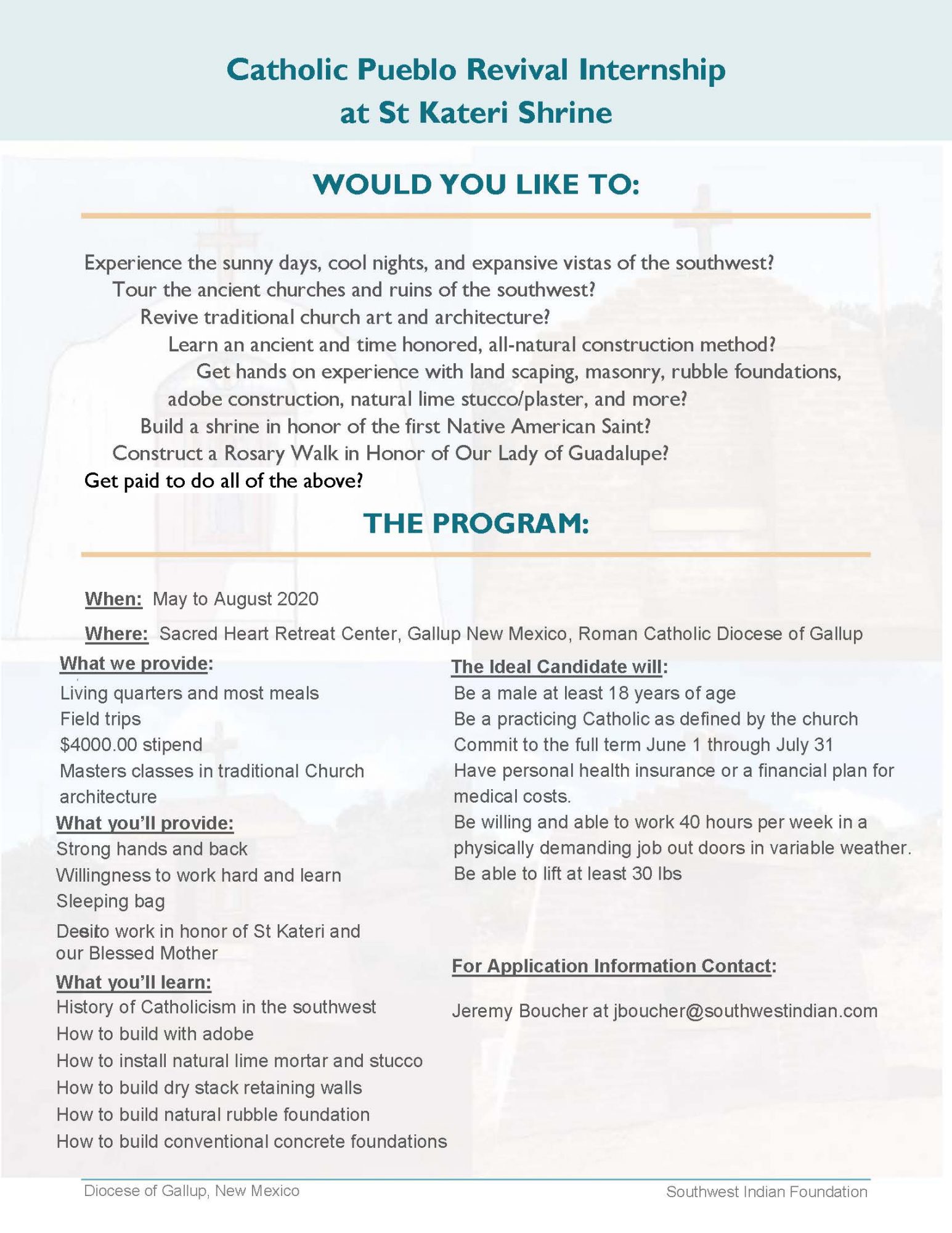 School Job Openings
None at this time.
Diocesan Job Applicants:
Download application form:
Employment Application
Submit Applications to (unless otherwise specified):
Deacon Randy Copeland, Chancellor

By mail: 503 W. Historic Highway 66
PO Box 1338
Gallup, NM 87301
Or by Email:
[email protected]

Or by fax:
Fax: 505-722-9131
School Job Applicants:
Download Application Form:
Submit Applications to:
Please send to the school where you are applying for a position